One of the most daunting tasks of moving to a new city is the idea of trying to figure out what you're going to do when you get there. There's going to work, of course, but what are you going to do for fun in your free time? 
While the Woodside Village apartments in Westood have many of the things that you're looking for in a new community, like a fitness center and dining, you can't spend all of your time in the same area. So, what do you do when you're at a loss of what to do and you've got some time to kill? Grab your neighbors and hit the town!
We've got a short list to give you an idea of some of the amazing things you can do around Kansas City this spring:
1.) Take a walk through the Ewing and Muriel Kaufmann Memorial Garden. 
Once "the pollening" has calmed down and the weather has warmed up, there is nothing more relaxing or quintessentially "spring-like" than going for a walk in a garden. Modeled after the gardens in Europe, this oasis in the middle of Kansas City is a must-see for those who want to get outside and enjoy the warm spring air. There are beautiful brick walkways, stone work, and statues, which is the perfect backdrop for all of your Victorian romance novel fantasies!
The best part about the gardens is that both parking and admission are free, making this to be a no-cost afternoon out in a part of the city that doesn't feel like a city. Does your apartment in Westwood add this kind of ambience? Didn't think so.
2.) Visit a distillery and get your drink on. 
While many cities would love to say that they have a "drinking culture and history," Kansas City is one of the ones that actually does. One of the distilleries with the most history is J. Reiger & Co., which originally opened in 1887. They closed down in 1919 due to Prohibition, but opened its doors again in its original location in 2014. While they don't offer the full range of alcohol that they did back in the late 1800s and early 1900s, they still offer several different alcohols to choose from like whiskey, dry gin, and others. J. Reiger & Co. offers distillery tours, and they even have a slide. That's a win-win in my book.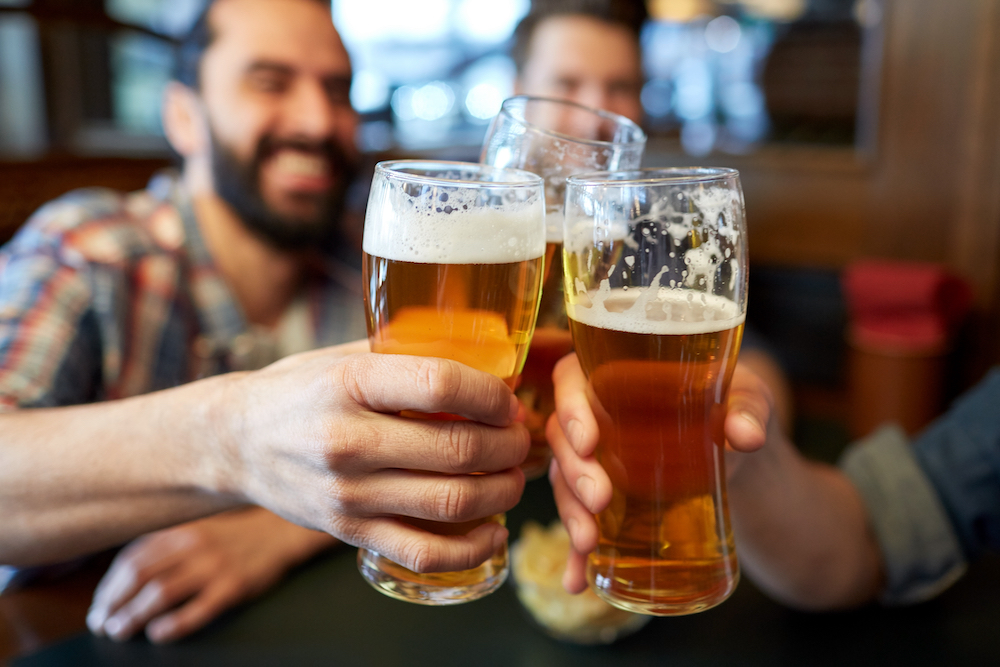 3.) Learn more about history with one of Kansas City's many museums. 
When you think of museums, you're more likely to think of the massive Smithsonian museums in Washington, D.C. than Kansas City. But what you might be surprised to find out is that there are several nationally acclaimed museums in Kansas City that you're able to visit – all within a very short drive from the apartments in Westwood. 
For example, Kansas City is home to the National World War I Museum and Memorial, which is the only museum in the country dedicated to remembering – in detail – the impact of World War I. The Nelson-Atkins Museum of Art boasts giant sculptures on the lawn, along with ceramics, photography, and antique furniture. Or, if you're more into sports, the Negro Leagues Baseball Museum is a must-visit to see some of baseball's most important history and its enduring impact on American society. 
Not only are museums a bastion of preserving history and culture, they're a great way to learn about things that you might not have been interested or invested in before. So, if you're looking for a getaway from your apartment in Westwood but don't feel like making the commitment to being outside, then a museum is a great way to spend your time. 
4.) Kansas City is a fount(ain) of activity. 
You wouldn't think that a city could be well known for its fountains, but Kansas City has a well documented love affair with them and have placed them around the city. They even have something called the "City of Fountains Foundation," and rightly so: Kansas City is actually home to over 200 fountains, and nearly 50 of them are available to the public. 
The most famous fountain in Kansas City is the Mill Creek Fountain, which was built in Paris in 1910 and moved to the Kansas City Park for which it is named in 1951. This fountain is the city's most popular and most photographed, but it is by no means the only one available to view. Another interesting fountain that's worth taking a look at is the Women's Leadership Fountain in the Paseo West neighborhood. Built in 1899, it is the city's oldest working fountain. 
However, the city's oldest fountain is actually found in Nelson-Atkins Museum of Art. Known as the Fountain Bowl, it is actually the world's oldest marble fountain and was crafted in 220 BC. The museum purchased the fountain and it sits on display for the public to view. 
5.) Treat yourself and go shopping. 
One of the best things to do to get out of the house when you're bored is to go shopping, even if it's just window shopping. The Country Club Plaza spans over 15 blocks and contains all the stores of your wildest dreams: everything from high-end stores like Tiffany & Co. and Michael Kors to small, local boutiques where you can purchase locally made items like candles and beauty products. 
If that isn't really your scene, then you should definitely check out the River Market area. While it is an area most known for its weekend farmers market, you can find so much more down there if you take the opportunity to look around. The famous Carollo's Italian Grocery and Deli is located in this area of the city, and is perfect for those who are looking for some delicious and authentic Italian food. Grab a coffee at one of the local coffee shops or browse the local crafts made from Kansas City Residents.
Still can't decide? 
Kansas City offers something for everyone, whether you're a foodie, a history buff, a sports fan or anything else. This is only a short list, but there are so many other things you can enjoy: a Kansas City Royals game, take a ride on the streetcars, or tour the money museum. The possibilities are endless with such a diverse pool to pull from.