Even though most people will move more than once throughout their lifetimes, it never gets less stressful – or less exciting. The thought of moving to a new place where you'll be surrounded by new places to see, things to try, and people to meet can leave us buzzing to get started. It can also leave us wanting to upgrade or do something different from the last place that we lived in, but with the current housing market, we might be quick to settle for something just because it was available.
However, you shouldn't put the pedal to the metal without considering a couple things thoroughly. What should you keep in mind while you're browsing through apartments for rent in Kansas City? Here are a couple tips:
1.) Make sure that you have a budget. And yes, you have to stick to it.
It's easy to get a little carried away when you begin your search for a new apartment. However, it's more important now than ever in our current economy to know what exactly you can afford.
When you begin your search, be sure to take a look to see if utilities are included. Will you have to pay out of pocket for things like electricity, water, and WiFi? Will you have to pay for a storage area for a bike or any other large items that you may own? Do they have a gym available for residents to use, or will you have to pay to use one offsite? Is there pet rent for your four-legged friend? All of these questions are things to keep in mind when you begin your apartment hunt and begin budgeting for your new home.
Make sure to keep in mind, though, that it isn't only apartment amenities that you need to keep in mind when you're preparing a budget. Different parts of the country have higher – or lower – costs of living depending on where you move. For example, looking for apartments to rent in Kansas City is going to be cheaper than looking for ones in New York City. This cost of living can make a huge difference in things like grocery prices, gas prices, etc. Don't forget that your budget also needs to include these expenses, because you might be able to afford a nice apartment, but you have to be able to fill your apartment with everything else you need!
Fortunately for you, if you're looking for an apartment for rent in Kansas City at Woodside – we can help you with some of those expenses. Our residents have access to Woodside's premier health club included with their rent, and we've got some great restaurants – and even a spa!
2.) Decide what your must-haves are and what your wants are.
It's hard to whittle down your list of what you want in an apartment for rent in Kansas City when you're looking through all of the options. Every apartment complex is boasting something new, fun, and exciting, and the FOMO you feel on some of these properties can be a little discouraging.
But remember – it's important to remember that you have a budget and to stick to it! Decide what your absolute musts are in an apartment: the things that are required in order for you to be happy living there. Some things that you need to consider for your must-haves are: total square footage, pets, closet/storage space, natural light, an elevator, etc. If not all of these boxes are checked when you're looking at an apartment, then it might not be the best fit for you.
Additionally, choose some things that you'd want to have in an apartment. They aren't required, but they're things that you'd like to have if the apartment could provide them and it fit within your budget. Keep this list of needs and wants when you go hunting for apartments for rent in Kansas City, and this will help you reduce the sheer amount of properties you might have to look through.
3.) You're interviewing your landlord as much as they're interviewing you – so have a list of good questions to ask.
This seems a little strange, sure, but consider this the "ask me anything" portion of the interview. When you go to interview for a new job, the employer will often open up the floor for you to ask any kind of questions you'd like about the work culture, pay, and other important factors that may sway you from accepting a position or not. 
Questions for your landlord are much the same. Ask them: what utilities are included in the lease? What is their pet policy and pet deposit? What's the average cost for utilities in the building? What types of leases are available? 
If you're armed with this knowledge beforehand and have done your research, this landlord interview can give you a lot of insight as to where you might want to move. Keep a running tally in your mind, and don't be afraid to speak up!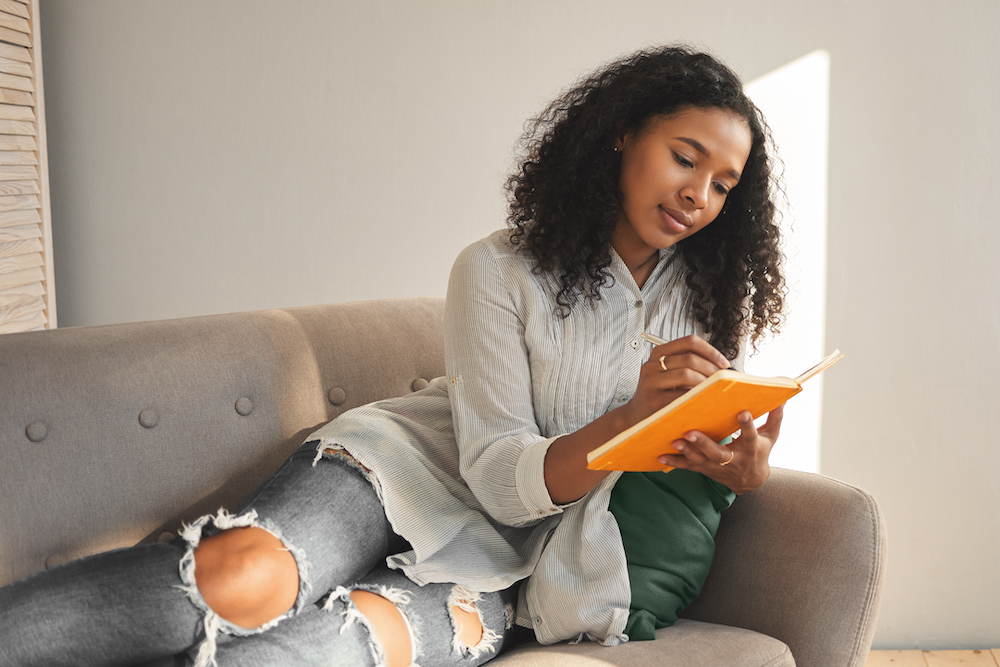 4.) Think about what it will be like to move.
Take a look around the apartment and the neighboring streets. Does your apartment complex back right up to a busy street, or is there an alley for easy access? Is there an elevator, or only stairs? Do you have the right furniture for the spaces – and do you have enough? 
Don't forget to budget – not only for the security deposit, but for the move itself. It can often be a more expensive process than anyone realizes, so don't get caught off-guard. 
5.) Do you have all the necessary documents to apply?
You have to prove that you're a good candidate for a lease right out of the gate, so it's well within your potential landlord's rights to ask for documentation to prove how great you are. They're likely to ask you for a variety of things to prove who you are and if you're able to pay like: your passport or driver's license, last year tax information, your last few pay stubs, your last few bank statements, or even references from past landlords.
The easiest thing to do is to keep in mind, even at the beginning of your apartment search, that you will likely need all of these items at the end of the road when you go to apply for your lease. If you find them early and keep them in a place where you're sure to remember them, you'll save yourself a lot less stress later on.