When it comes to renting a luxury apartment, there are a myriad of factors to consider. The size, amenities, and design of the apartment are all important, but perhaps the most critical factor is the location. The old real estate adage of "location, location, location," couldn't be more accurate when it comes to luxury apartments. 
Looking for apartments for rent in Kansas City is different. You want to find a place that's going to be a good fit for you and your needs, but you also want to find one in a location that works for you. If you're trying to figure out there best place for you to move, here are some aspects you should look to:
Proximity to Work
One of the biggest reasons why location is crucial when renting a luxury apartment is its proximity to your workplace. Commute times can have a substantial impact on your daily life, and with the age of remote work seemingly coming closer to a close, making the most of your free time is vital. Living closer to your office can save you valuable time, reduce stress, and even lower transportation costs. 
For those with demanding careers, the convenience of a shorter commute can be a game-changer. Luxury apartments situated near major business districts or corporate offices can offer a practical solution, giving you more free time to worry about what's most important: you.
Safety and Security
Your safety and security are paramount when considering a luxury apartment like Woodside's apartments for rent in Kansas City. A prime location often comes with increased safety and security measures. Gated access, 24/7 security personnel, and advanced surveillance systems are more common in luxury apartment complexes. These features not only provide peace of mind, but they also contribute to the luxurious feel of the apartment complex.
These features are especially important when you live alone or you live with young kids. Knowing that your apartment has good security when you lay your head down at night is a kind of peace that many strive for, and a luxury apartment can help to make that happen. 
Value
In the current housing market, houses and apartments are renting and selling for a premium. If you find yourself in the financial ability to purchase your apartment, you'll be able to use that to make a great investment for the future. Additionally, if you're able to find a luxury apartment with all of the amazing luxuries for a good price, consider yourself lucky! You're truly getting your money's worth, and you'll be able to use all of those amenities to your advantage. 
Access to Amenities
Luxury living isn't just about the apartment itself. The location of your apartment plays a significant role in the amenities available to you. For example, Woodside's apartments for rent in Kansas City provide a wide array of luxurious amenities, including access to a fitness center, a pool, and even a spa. Plus, its location is almost like an amenity itself – with easy access to restaurants, shopping, entertainment, and even medical care, Woodside's apartments for rent in Kansas City provide amenities like no other.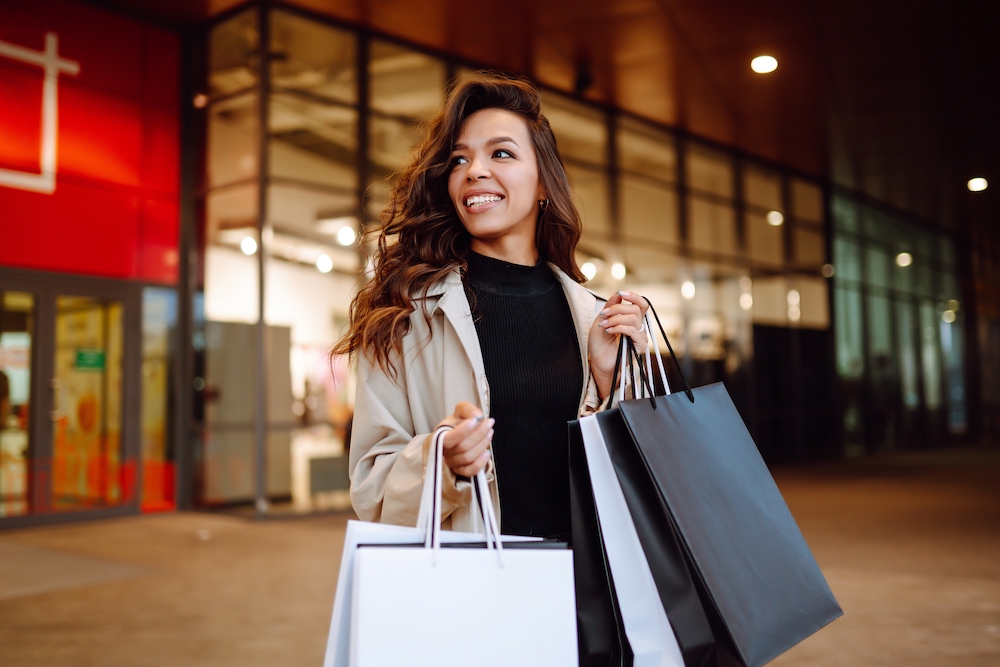 Environmental Quality
The environment in which your luxury apartment is situated can significantly impact your overall well-being. Choosing a location with green spaces, parks, and clean air can contribute to a healthier and more enjoyable lifestyle. Many luxury apartments are built in serene and eco-friendly locations, providing residents with a tranquil and pollution-free environment.
Additionally, many luxury apartments provide access to eco-friendly appliances and services, like low-flow toilets, eco-friendly dishwashers and refrigerators, and more. It's a great way to use high-end appliances while still being conscious about the environment. 
Accessibility and Transportation
Access to transportation is another key aspect to consider when selecting the location of your luxury apartment. Proximity to public transportation options, major highways, and airports can make your daily life more convenient, especially if you travel frequently. Easy access to transportation hubs can save you time and make your life more efficient.
This is especially important if you don't have access to your own vehicle. Having easy access to public transportation is vital to help you get where you need to go and to help you run errands. Plus, using public transportation is more eco-friendly!
Potential for Growth
The potential for economic growth and development in the area where your luxury apartment is located is a factor often overlooked. A thriving neighborhood with commercial, cultural, and recreational opportunities can enrich your life in various ways. It also bodes well for the long-term value of your investment, whether you're buying or renting.
Quiet and Privacy
While access to amenities and entertainment is crucial, many luxury apartment seekers also value peace and privacy. A well-chosen location can offer a balance between urban conveniences and tranquility. Look for areas with low traffic, limited noise pollution, and green spaces to create a more serene and peaceful living environment.
Scenic Views
The view from your luxury apartment can be a defining feature. A location with a scenic view, whether it's a city skyline, waterfront, or lush greenery, can significantly enhance your daily experience. Waking up to a breathtaking view is one of the luxuries that prime locations can provide.
Enjoying Your Home in Our Apartments for Rent in Kansas City
The importance of location when renting a luxury apartment cannot be overstated. It affects not only your daily convenience, but also your overall quality of life. Your location choice should align with your lifestyle, preferences, and priorities, whether that means a short commute to work, access to top-notch amenities, or a prestigious address. 
Woodside's apartments for rent in Kansas City provide access to incredible amenities, easy transportation, and a prime location for dining, entertainment, and more. We're proud to be in a part of town that people love, and we hope that when you're a resident here at Woodside, you will understand the beauty of our luxury location. 
If you're interested in seeing what Woodside can do for you, contact us and schedule a tour today!