Luxury amenities have the power to unite different people from different walks of life altogether. These additional features accommodate the residents' needs and wants. Apart from having a safe place to stay, we also want to have a haven to relax and enjoy.
Imagine coming home from tiring work, but upon entering, you see a breathtaking view, walk along a spacious road, and meet your friends to dine and drink within your place. Envision living in a place where you can take a breath from the bustling cities and wake up in a place with a vacation ambiance. The amenities themselves can take away your stress. What's most exciting is that all of these are within your reach.
In Woodside Village, we care for our residents' well-being and work-life-play balance. We also promote belongingness within the community. With that being said, here's why you will love our luxury amenities.
Top Reasons You'll Love Our State-of-the-art Amenities
Anything you are looking for is here. Woodside Village offers diverse amenities to fulfill your pleasure and needs. This residence is a mixed-use development where you can easily access the amenities. You can achieve your desired lifestyle with us. All together, let's explore the amenities and facilities in Woodside Village.
We Promote a Healthy Lifestyle
We are a firm believer that besides having a secured home, you also need a balanced and healthy well-being. Take a pause from a bustling city by living in our village. We carefully designed our apartments to suit your lifestyle and improve your quality of life. Woodside Village is a place to rest, where we focus on wellness first.
Get free access to Kansas City's leading health club, Woodside,  when you choose to live here. We provide a complimentary health club membership in each residence. Meanwhile, for additional memberships, we guarantee to get it at a discounted rate.
Cleanse Your Mind and Self-Heal in Our Spa
Apart from getting fit and building muscles, we also encourage our residents to allow themselves to heal and relax. If you have sore muscles or muscle tension, you can recover by engaging with treatments. We offer a full-service that is designed depending on your need. 
Spa treatments help relieve pain, promote better sleep, and help to destress from toxicities. Our principle is to create a strong bond between our mind, body, and soul. From the outside and inside of our bodies, we need to take care of ourselves. Our therapists can assist you in feeling good about your lifestyle and well-being. 
Our offer includes the following treatments:
   

Massage Therapy

   

Facial and Skin Care

   

Body Treatment

   

Indoor Spa Pools
Unwind and Relax in Our Swimming Pools
You won't need to search and go to a far place to spend the summer. Our swimming pools are accessible and can accommodate your family. If you want to do a cardio workout, this amenity is open.
After swimming, you can take a rest in our resort-style lounge. Plus, we have separate pools for your kids. Lifeguards are on duty to ensure safety and security. Grab your snack or meal through the poolside servers, or you can directly order at The Grill.
If there are events, the main pool will host them, whether it is a holiday or a festival. The swimming pool is open for Memorial Holiday, Labor Day, and other celebrations. Most importantly, you can grab a special and drinks menu with live music. We also encourage our residents to join social activities. Summer is more fun in Woodside Village!
Indulge in Physical Activities with the Fitness and Sports Facilities
We designed a space where the residents can perform various workouts, including cardio and weightlifting. Our fitness floor has equipment and machines, such as treadmills, bikes, and skill mills, to facilitate multiple aspects of training. If you want a serene and wide area, we offer open spaces. This way, you can freely do body-weight and free-weight exercises.
Take advantage of the classes we are offering, including:
   

Personal Training

   

Group Fitness
Our residence also offers tennis for beginners, seasonal, and competitive players. Whether it's your first time holding a racquet or picking up the racquet again from a long break, we got you covered. We even have a tennis community where you can get tennis lessons. We also hold social events for this.
Even if tennis is a pastime activity, the coaches encourage you to test your limits and be competitive when inside the court. You can build friendship, connection, and bond with the other members, as well.
Accessible Foods and Drinks
Besides physical and social activities, we promote a healthy eating lifestyle. Through a balanced diet, you can fuel your mind.
From fruits, vegetables, to meats, we source every ingredient from the best. Moreover, we ensure that the ingredients are fresh.
Woodside Food + Drink provides delicious meals, cocktails, and brews. Plus, we have supplements to support your wellness plan. Whether you are recovering from a workout or looking for high-protein foods, we certainly have what you need.
Where can you find these healthy foods?
   

The Earthbar

   

The Kitchen

   

The Bar

   

Pool Menu
You can never be tempted to skip your diet with these indulging foods and drinks. Have that pre or post-workout meal to give your body a boost.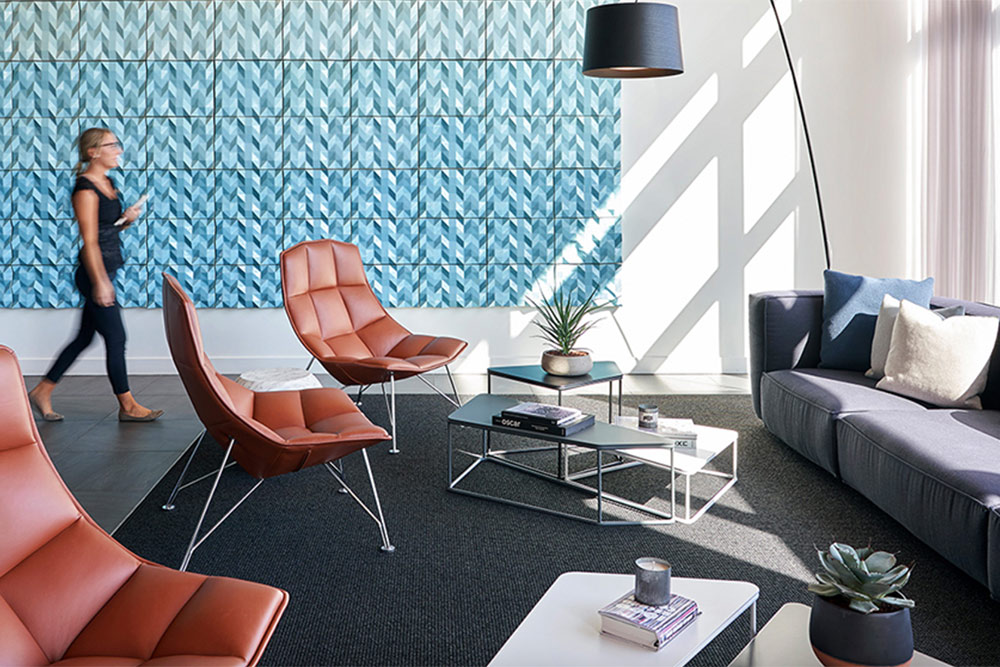 Live at Woodside Village
We know that as a person, you have your own struggles. And for us, your mental, physical, and social health are essential. By creating a community that supports fitness and health, we can maintain the overall wellness we need. Moreover, we value your peace of mind, self-healing, and time.
Wake up every morning with a staycation feeling. With an alluring ambiance, you feel more at peace. It is also a place where you can invite your friends over, sip coffees, and dine together.
At Woodside Village, our topmost priority is to improve your quality of life. For starting families or newlyweds, you can bond and create fun memories here. Apart from a roof to keep you safe, we want to promote convenience, comfort, accessibility, and wellness.