When you go on vacation, you deserve to have a fun and relaxing time, away from any and all stressful situations: work, bills, etc. However, getting up to that vacation point can sometimes be stressful in and of itself. Trying to remember everything that you need to get done before you leave your house for several days can be very overwhelming, and it almost makes you feel like you need a vacation from your vacation!
Our Westwood apartments at Woodside Village make going on vacation easier than ever. With open communication from the apartment complex, guest suites, and onsite parking (not street parking!), we make it easier to take the vacation that you so deserve.
If you're needing some tips on how to prepare for your vacation, look no further. Here's a list of some things that you should do to prep for your vacation:
1.) Tell your landlord that you're going on vacation.
The first thing that you should do – and that most people forget – is to tell your landlord or apartment manager that you're leaving. There are several different reasons for this that, if not done, might lead to some complications while you're gone. 
For example, there might be an inspection coming that you don't know about before you leave on your vacation. If you're going to be gone for a week or more, it's highly likely that even your landlord or apartment manager might not know about the inspection before you go. If you let them know that you're leaving, you'll be able to just give them the head's up if you accept or decline any inspections while you're gone, or other issues that may arise in your apartment while you're away. At our Westwood apartments, we try to mitigate any situation that may arise, but anything is possible!
This also lets your landlord know that you'll be gone in case you get a lot of packages while you're gone, or if your mail starts to pile up while you're away. It gives a reasonable explanation as to why it's like that, allowing for a worry-free experience for both you and your landlord. 
2.) Check all of your electronics – including your fridge and freezer!
Before you go, it's a good idea to check all of the electronics in your house to make sure that they're unplugged. After all, you never really know what kind of electrical surge could happen, or if a fire could start from something accidentally left plugged in, like a hair straightener. Of course, leave some things plugged in: maybe a lamp, and some of the important things that you might need to have accessible while you're gone, like security systems or digital assistants (like Alexa).
It's also important to take precautions about your fridge and freezer. While you're away, you never know if there's going to be a power outage or some kind of electrical shortage that may turn off your freezer and fridge for an extended period of time, and you'll never know that you're coming back to food that isn't safe to eat.
Before you go on vacation, freeze a cup of water, and place a quarter on top and place it in your freezer. If you come back and the quarter is still on the top of the ice, then everything stayed on while you were gone, and everything is safe. If the quarter has fallen to the bottom of the cup, then your freezer and fridge were off for an extended period of time, and the food needs to be thrown away.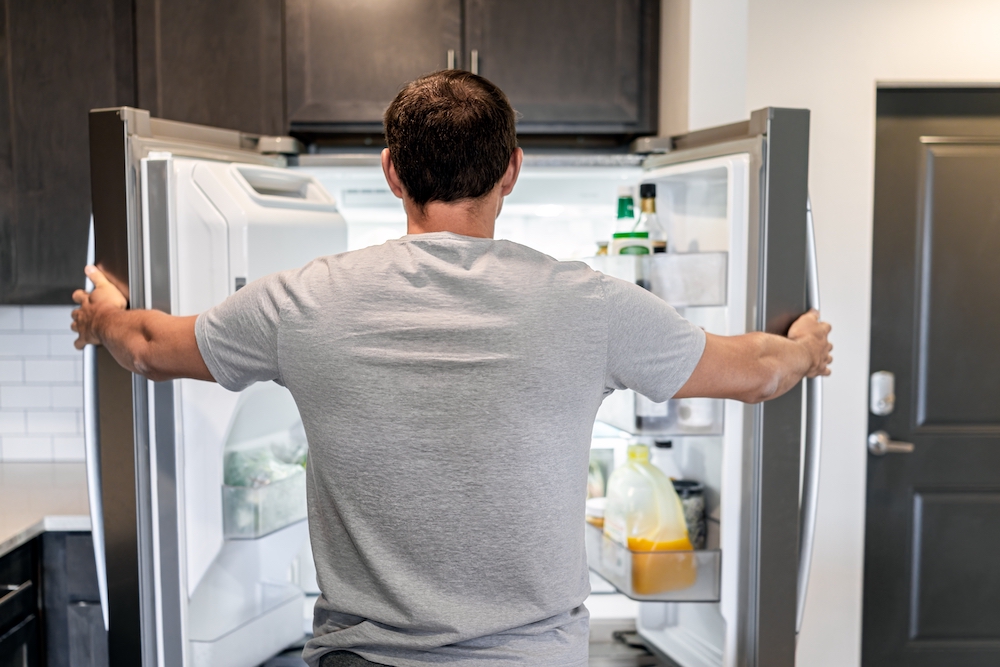 3.) Figure out what to do about parking.
Unlike our Westwood apartments here at Woodside Village, not all apartment complexes have a parking deck for their residents. Many apartments rely on street parking or parking that is a significant distance away. 
If you're taking your car on your trip (road trip!), then this isn't something that you need to worry about. However, if y ou're leaving your car at home during your trip, then you'll need to find a safe place to park it until you return. 
Check your area to see if there are any long-term parking spaces or a nearby parking garage that you can leave your car safely until you return. Or, if you do live in an apartment complex with provided parking, ask the front office where the best place to keep your car would be, in case they're planning to do any kind of cleaning or any other service. Better to be prepared than not!
4.) Prepare for your return.
Remember what we said about needing a vacation from your vacation? This step is a major part in keeping that stress level down upon your return! Think about what you would want to have done when you return home from your trip. You wouldn't want your bed to be covered in clothes, or laundry left in the washing machine, or your sink filled with dishes.
If you take the time to take care of these chores and get everything clean before you leave on your vacation, you'll be able to come home to a clean, bright, and fresh apartment. Plus, making sure that everything is clean before you go prevents any kind of creepy crawlies that might arise from, say, leaving your dishes in the sink while you're gone! It's one less thing that you need to worry about to help keep your vacation stress-free, just like it should be.
Woodside Village
Here at the Westwood apartments at Woodside Village, we want you to feel like every day is a vacation. With our onsite gym, spa, pools, and more, Woodside Village strives to let you have the staycation of your dreams when you're a resident here. But for those times that you really do just need to get away, Woodside provides a safe place to keep your car and open communication about what's going on at home.
If you're interested in becoming a resident of Woodside Village, contact us to schedule a tour today!