Summertime is the perfect opportunity to get out and explore all that your city has to offer, and Kansas City is no different! Getting out of your Kansas City luxury apartments to go and see everything that's around you makes for great summer memories. But where do you start? 
When you're ready to get out of your Kansas City luxury apartments and start touring the city, here are some places that should be at the top of your list: 
1. Amusement Parks and Water Parks
There are several different amusement parks and water parks in the Kansas City area, but none are as famous or as popular as Worlds of Fun and Oceans of Fun! This duo of amusement park and water park has been a Kansas City staple since 1973, and has enchanted several generations of children that walk through the front gates. Go on a loop-the-loop on the Boomerang roller coaster, or coast with your family down the Fury of the Nile water ride. There's something new to explore around every corner!
If you're looking for some wet and wild fun without the sun, then check out the Great Wolf Lodge. This indoor water park gives you all of the thrills and fun of a water park without having to worry about beating the heat!
2. The Kansas City Zoo
Summertime is the perfect time to head to the Kansas City Zoo to visit all of the incredible wildlife! Kansas City Zoo is the proud home of over 1,700 animals, and with the addition of the Sobela Ocean Aquarium this year, there's now more to check out than ever before. 
The best part about visiting the zoo is that there are plenty of other things to do other than seeing the animals! Kansas City Zoo offers several different events throughout the summer including the Friday Flamingle: Christmas in July event and the Wildlife Win Walk in August. Or, if you love wildlife but can't stand the heat, you can always check out one of their wildlife cams to get your bump fix without ever leaving our Kansas City luxury apartments. Whether you're visiting in person or through your computer screen, the Kansas City Zoo is a must-see!
3. Farmers Markets and Other Local Farm Stands
Foodies will thrive in Kansas City because of all of the fun food-related activities you can do during the summer! Kansas City is full of Farmers Markets like the City Market, the Parkville Farmers' Market, and the Independence Farmers' Market. While Kansas City itself is a bustling metropolitan area, right outside of its city limits are plenty of farmers who will drive in their local produce, flowers, animal products, and handmade goods to share with the people of Kansas City.
If you're looking for a bit more connection to the land for yourself, you can pick your own berries at a few different farms located outside of the Kansas City metropolitan area. Willing to make the drive? Head to Colonial Gardens to pick blueberries and raspberries, Western Orchard and Vineyard to pick strawberries (and peaches!), or The Fun Farm to pick strawberries. There's nothing more delicious on a summer afternoon than enjoying some berries that are warmed by the sun that you picked yourself!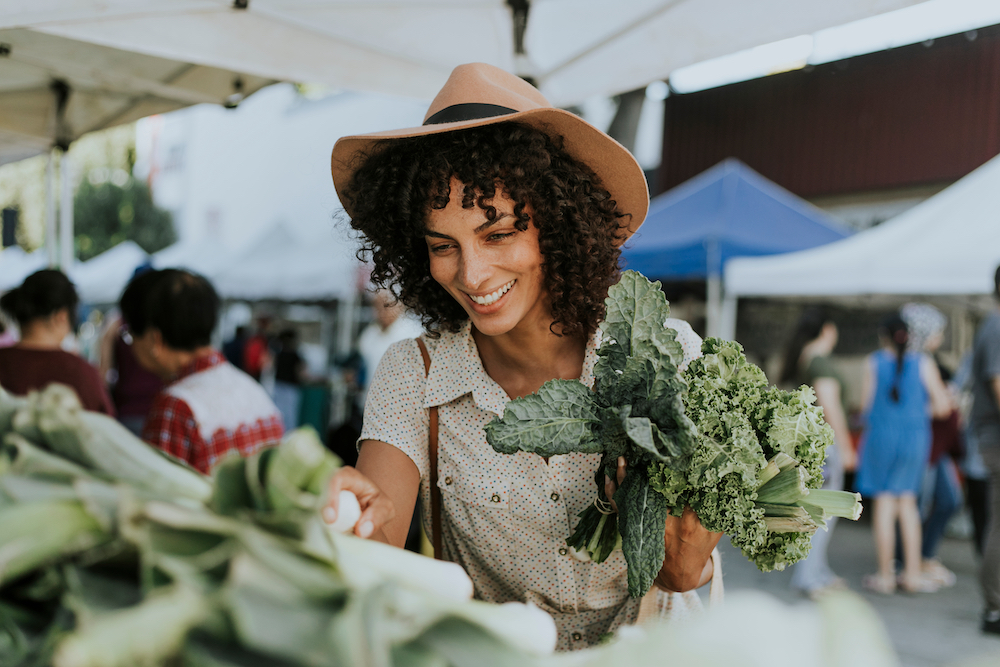 4. The Nelson-Atkins Museum of Art
The Nelson-Atkins Museum of Art is a must-see at any time of year for art lovers visiting (or living in!) the Kansas City area, but no time is more special than visiting in the summertime. The landscaped, manicured grounds are lush and green, full of outdoor installations that make an evening stroll that much more special. Plus, the Nelson-Atkins Museum of Art hosts a putt-putt course called the Art Course is an excellent activity for those who might be feeling a little restless at the end of a museum tour.
The Art Course is a feature unique to the Nelson-Atkins Museum. This mini golf course features hole designs based on pieces of art located in the museum. It's a fun way to experience the art inside in a way that's fun for the whole family and gives you a chance to get out into the warm summer sun!
5. Starlight
Starlight is an absolute head-turner of an outdoor pavilion that offers plenty of summertime entertainment. Whether you're a fan of Broadway plays or simply enjoy an outdoor concert, heading to the Starlight is for you. Over the summer of 2023, you'll be able to see Broadway plays like Jesus Christ Superstar and Legally Blonde, and see artists perform like Boy George and the Culture Club. If you want to be outdoors but still kick your feet up and enjoy a great time, heading to the Starlight may be exactly what you're looking for. 
6. Check Out a Baseball Game
If you're a baseball fan, then visiting Kansas City in the summertime can't get any better. While you're in the Kansas City area for your summer vacation or are looking for something to do on the weekend, you should check out a Kansas City Royals or Kansas City Monarchs baseball game. Baseball games happen extremely frequently, so no matter what week you're looking at attending, you're sure to find at least one game that you can attend. 
Not a big baseball fan? Not a problem. Kansas City is also home to the Sporting Kansas City and KC Current soccer teams. They play matches locally throughout the season, so if you time it right, you're guaranteed to catch a game!
Woodside Village's Kansas City Luxury Apartments
Exploring around your own city or taking your loved ones on a journey through your hometown is one of the best parts of the summertime. There are so many exciting activities to do and more things to see because of the warm weather, bright sunshine, and general excitement of the people. Let Woodside Village's Kansas City luxury apartments become your home base for exploring all that Kansas City has to offer. 
If you're interested in seeing how Woodside Village can stand out among the rest this summer, contact us and schedule a tour today!