2020 sure was a turbulent year, and 2021 has been quite up in the air so far. The likely interior design trends are still up in the air as well.
However, we can make some educated assumptions. It's a fact that in 2020, people spent more money, time, and care on their homes due to the need to spend more time at home, and ordinary expenses like eating out and traveling were halted. Unless you're an avid online shopper, you might have had some extra money lying around. Even online shoppers would likely be buying many things for their home or apartment.
In 2021, these trends have mostly continued. Again, sustainable design has been quite popular, as well as many spin-offs of older trends.
One of the likely design trends this year for luxury apartments in KC is warm minimalism. Here's what that means exactly:
Minimalism
Warm minimalism means keeping your apartment minimal but welcoming and warm at the same time. This doesn't mean the white and clean-line style of minimalism in the early 2000s. What it means is that it's a new kind of style that's all about simplification. These days are filled with uncertainty and great change, even at the personal level, and so our home must be a beacon in the storm, so to speak. The home should be a place of calm and serenity, a place where we can relax and forget about current problems.
For those reasons, we seek to eliminate the superfluous and achieve simplification in our homes and apartment. We now strive to focus on the things that really matter or hold special meaning for us. However, we still recognize the need to have a cozy home that gives off welcoming vibes.
Here are some tips for creating warm minimalism in luxury apartments in KC:
Complete white is instead taken up by a warmer palette of neutral colors, including brown, off-white, sand, and beige.

Use natural décors such as ceramics,  natural leather, wood, natural fabrics, and marble.

Limit the amount of décor and furnishings in your apartment. Especially in smaller spaces like apartments, less is more. Choose items carefully with the mindset that they will be "forever" items. Think handmade items, fine art pieces, and timeless design elements.

Think textures and a raw style and materials rather than polish.
Other aspects of this emerging trend include sculpture and references to primitive ancestral designs and shapes.
Apartment Style Blending With Lifestyle
The pandemic has made us all appreciate our living spaces more. As a result, we will not only notice more innovations that allow us to support our lifestyles, but we will even notice pandemic color trends as well. Optimistic hues will be more prevalent, mixing and matching in combinations rarely seen in the past. Think rich reds, saffron, terracotta, teal, and turquoise. These will reflect coolness and warmth, held in place by timeless colors such as grey and navy blues. You can include this color palette in your accessories and accents in your minimalist design style.
Organic and Relaxed
After the turbulent year of 2020, people are looking for trends that match their lifestyle while also creating tranquility. Everyone wants to begin and end their day in this kind of peaceful environment.
Therefore, the epitome of luxury apartments in KC is not flashy and noisy décor, but instead calm and tranquil vibes. This can be accomplished in more ways than one. There are woven styles of accessories and furniture, as well as textiles that hang over your furniture. The material texture itself is interesting without detracting from the image that it creates in our minds.
Natural wood is making a comeback into kitchens after painted white cabinets dominated the scene for quite a while. For that luxury vibe, rift-cut white oak or rustic and open shelving both can work just fine.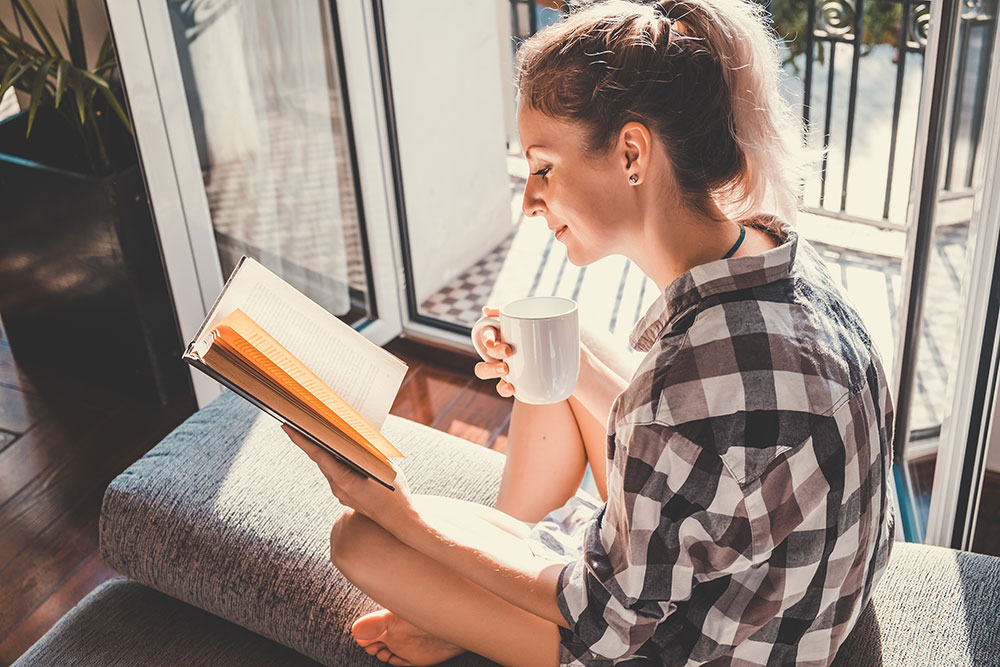 Expanding Living Space
In the interest of expanding our living spaces to make our home life more comfortable, outdoor living spaces are experiencing a renewal. This is especially the case for families. So if you're lucky enough to have an apartment with a balcony area, then you can incorporate that into your overall design scheme. Make it peaceful and calm so that you will have yet another place to ease and destress your mind.
A Place for Me, Not Thee
In 2020, with social distancing becoming a thing, many people began to focus on making their homes more for themselves than for anyone else. The home or apartment became a place that reflected ourselves and allowed us to completely be ourselves. This trend actually seems quite positive since it entails following our own hearts rather than what happens to be in vogue at the time. A home should harbor the people in it and convey their personal stories.
Joy and Well-Being
Well-being will be the central theme of interior design in 2021. Hopefully, this will also mean seeing new designs infused with positivity and uplifting influences. Home accessory pieces that bring in joy along with some nice pieces of animal décor will have a wonderful effect on your apartment. Combinations of both fun and cool will create that welcoming feeling you want.
Sanctuary and Introspection
Our home started as a sanctuary in 2020, now it has become even more – the place we worked, socialized, did our workouts, and found new hobbies. This change is monumental because people started to become more aware of their surroundings and became more introspective about what they wanted out of their homes.
Conclusion
The design trends for luxury apartments in KC will probably include mindfulness, tranquility, serenity, comfort, and functionality. Go for brighter colors that evoke feelings of cheer. Think "perfect imperfections." Of course, the natural look will almost certainly be in as well. After all, post lockdowns, everyone will be yearning for more connections with the natural world even more. This can be done with house plants, natural materials, textures, or even just using the right colors. If you're looking for a style that encompasses all of these things into one cohesive design style, look into the Japandi style.